Why is water problematic for touchscreen operation?
Touch screen (Touch panel) controller cannot handle water appropriately, because water is conductor like finger. Sensor-based equipment cannot track the position when there is a layer of water between finger and panel. That's why the touch function is not going to work.
Water has many kinds of form. Let's now talk about water deposits and how they might affect PCAP touchscreen operation!
Mist

When warmer water in the air is rapidly cooled, it causes a very thin layer of water, and Mist is too thin to affect PCAP touch screen function.

Droplet

Depending on size, may not affect operation at all. If the droplet is less than 4mm, it is unlikely to be large enough to cause a false touch or erratic operation. If the droplets are able to join to make a "puddle" on the screen, then it won't work very well.
Flow

When a larger volume of water that covers the entire touchscreen surface with a thin film of liquid, it's not able to work at all.
Features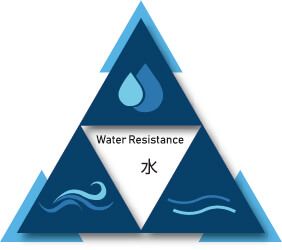 EVERVISION's Projected Capacitive (PCAP) Touch screen is made from design to produce by ourselves; we call it Improve Projected Capacitive (IPCT) Touch Screen. We offer our customers two options, I2C and USB. If clients have soft/firm wave problem, EVERVISION will provide immediate solution to solve the problems.
EVERVISION's Improve Projected Capacitive (IPCT) Touch Screen has a significant improve on program by our R&D team. We find a way to against it. Our capacitive sensor can prevent the interference caused by mist, droplet, and flow.
Capacitive Touch Work with Gloves and Water
Circle / Line drawing : Avoid false activation and error signal from liquids splashed onto the touch panel when users are operating touch screen with circle or line drawing under the running water.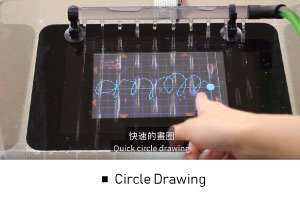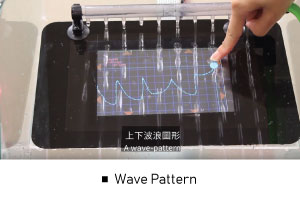 Gloved finger touch : Users can operate the touch panel with different types of gloves and enjoy the sensitivity it provided. TFT LCD Module is possible to work with leather gloves, nitrile gloves and under regular tap water.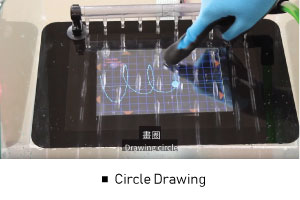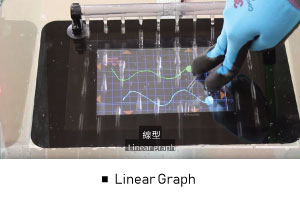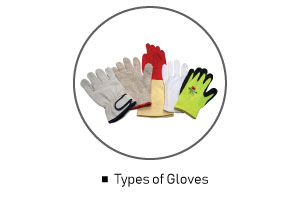 Application
EVERVISION's Improve Projected Capacitive (IPCT) Touch Screen can be effectively applied to devices that may be exposed to humid, rain, or water, such as ATMs, portable GPS, outdoor devices and so on.