Description
EVERVISION's Open Frame Monitor series support rear or VESA mount with integrated bracket design for easy installation and is ideal for different embedded applications. We offer a durable, long lifecycle Open Frame Monitor that will deliver a high quality interactive experience and also well suited for many commercial and industrial applications. They can be found in many applications including: kiosks, POS and displays for every industrial application.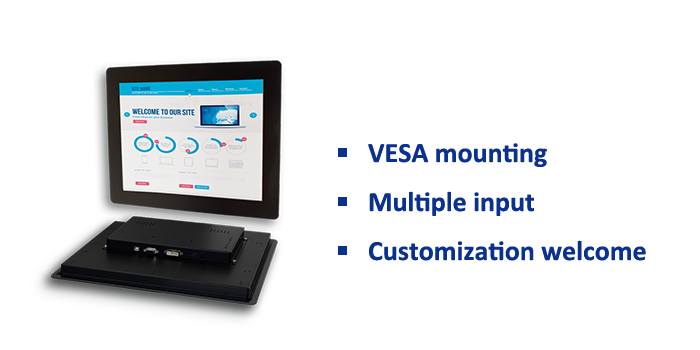 Feature
1. EVERVISION develop the Open Frame monitor which is designed as integration solution of our improved projected capacitive touch panel (IPCT). Our Open Frame that is cost-effective and easily integrated. We offer our customers the best service with a short delivery time, flexible quantities and customized solutions.
2. EVERVISION provides a long lifetime Open Frame series that meets the highest durability of compliance with industry standards.
EVERVISION offers different types of interfaces for our clients.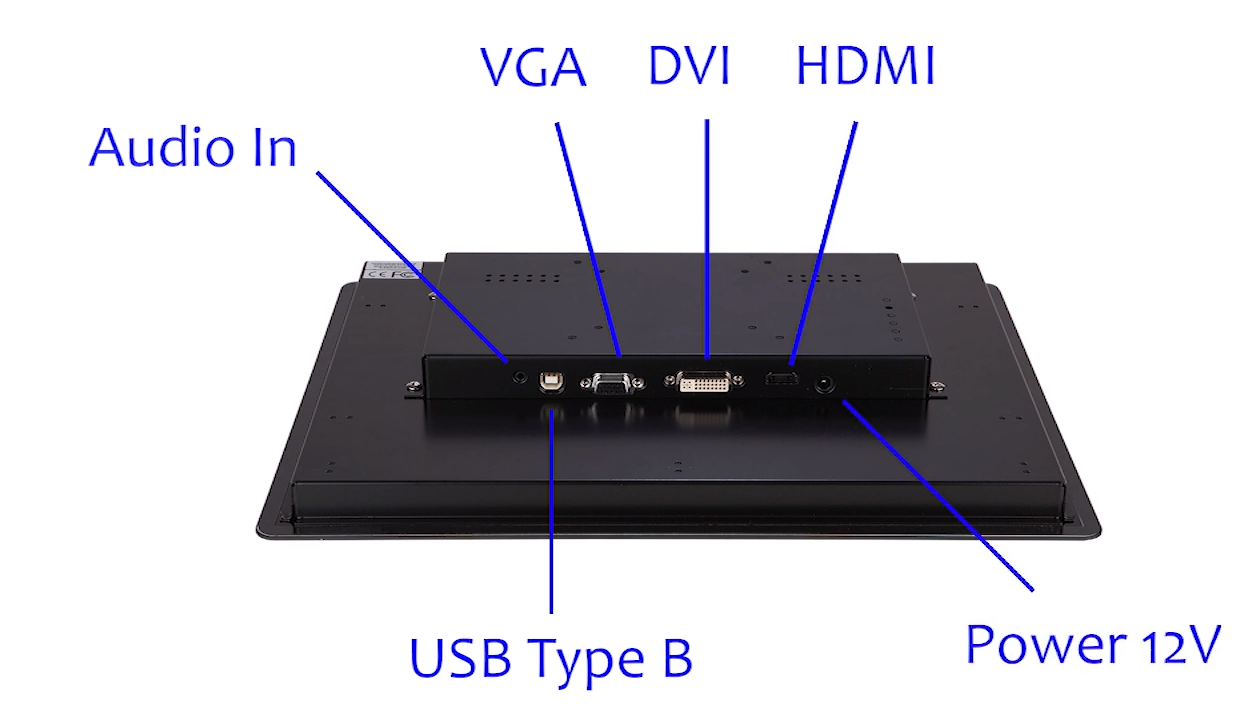 Why choose EVERVISION's Open Frame Monitors?
In addition to multi-touch function, we offer customer-focused solutions to overcome their challenges, such as touch capacitive gloves, water resistant touch and different types of customer needs.To meet requirements of customer needs, we customize not only frame, but also cover glass such as chemically strengthened, print, Optical Bonding and etc.EVERVISION is a reliable professional LCM supplier and manufacturer. On the basis of customer's request comprises a requirement of brightness, we provide an Open Frame Monitor series that is suitable for both indoor and outdoor applications.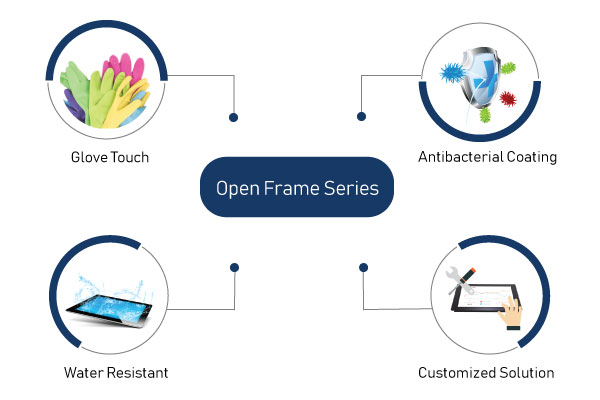 Plug and Play Solution - USB Interface
In addition to standard series, we develop the Open Frame with USB interface. It is designed to use USB controller solution connecting display and touch panel with single USB 3.0 Type-B cable. Moreover, it's an ideal solution for dual or multiple monitors.