Description
Many electronic devices have buttons that are used to control them. Moreover, these traditional switches have mechanical moving parts which get damaged on continuous use. Nowadays, old switch buttons are getting replaced by modern touch switches that not only enhance the look but are also far easier and user-friendly.
Touch technology is becoming a larger part in our everyday life for many individuals. EVERVISION's Touch Switch Module is an ideal monochrome display solution combining high sensitivity capacitive touch. Our Smart Touch Switch modules are used, for instance, in solutions for home automation, white goods and various smart switch devices.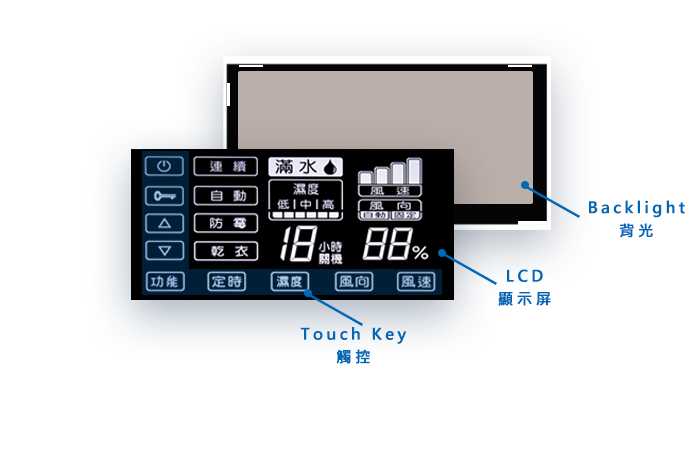 Features
LCD Display Driver with Touch Key Function
Higher contrast ratio and wider viewing angle
Support up to 40seg*4com resolution
16 channel touch keys (MAX)
Single Touch (Button/Scrolls/Wheels)
Interface (I2C and SPI)
OT

:

can support -30

℃

~+80

℃

Up to 8 inch LCD Size
Option
- Water Resistance
- Glove Touch
- Thickness up to 5mm (Materials for nameplate: Mirror Coating/Glass/PMMA…etc.)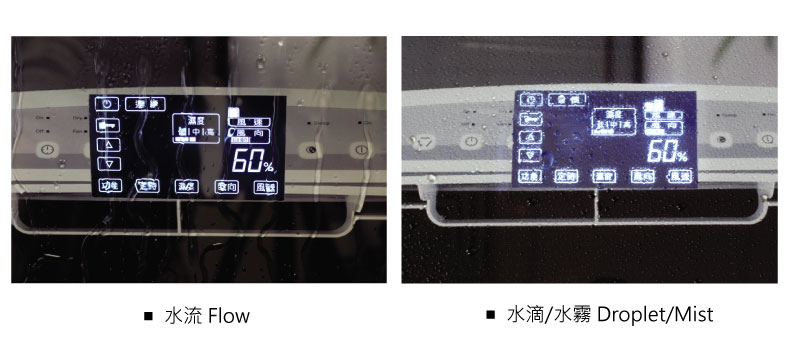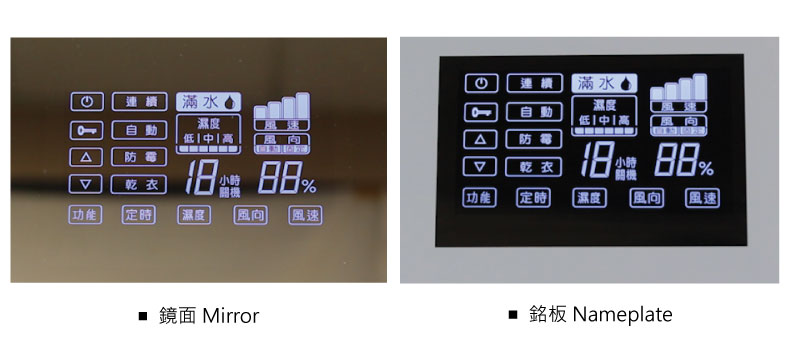 Technology
EVERVISION use touch key function IC to support the advanced LCD display technology that doesn't require any additional touch panel. It's a solution that the display driver and touch sensor are integrated as one component, enabling displays to be thinner and lighter. It can simplify the structure of the module construction and reducing costs, allowing or fast evaluation and development time. In addition to VA LCD, it is available for different types of LCD according to customer requirements.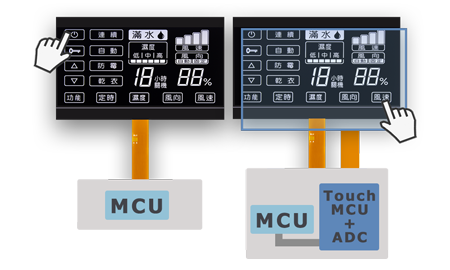 Application
Bathroom controller, Air conditioning control switch, Smart fan touch switch , Industrial products, Medical equipment, Smart remote control, etc.

What can we offer to our clients?
EVERVISION's Touch Switch Module works with gloves and water spillage. If our clients have other special needs such as size, number of keys , mounting option can be customized to meet their requirements. We can make modification or redesign icons according to customer specification to achieve product differentiation. Also we can use LED or EL backlight to design an extraordinary lighting switch which can replace traditional type switches and keypads.
For more information, please contact us.