USB Open Frame Monitor
Open Frame Monitor are regularly used in Kiosk, POS, touch control monitor and other industrial applications. The USB Open Frame Monitor is designed to use USB controller solution connecting display and touch panel with single USB 3.0 Type-B cable. We offer IPCT (PCAP) and other customization based on client's demand with different features. Besides USB Open Frame Monitor is featured in, the USB interface and other integrated design can also be applied for dual and multiple monitors.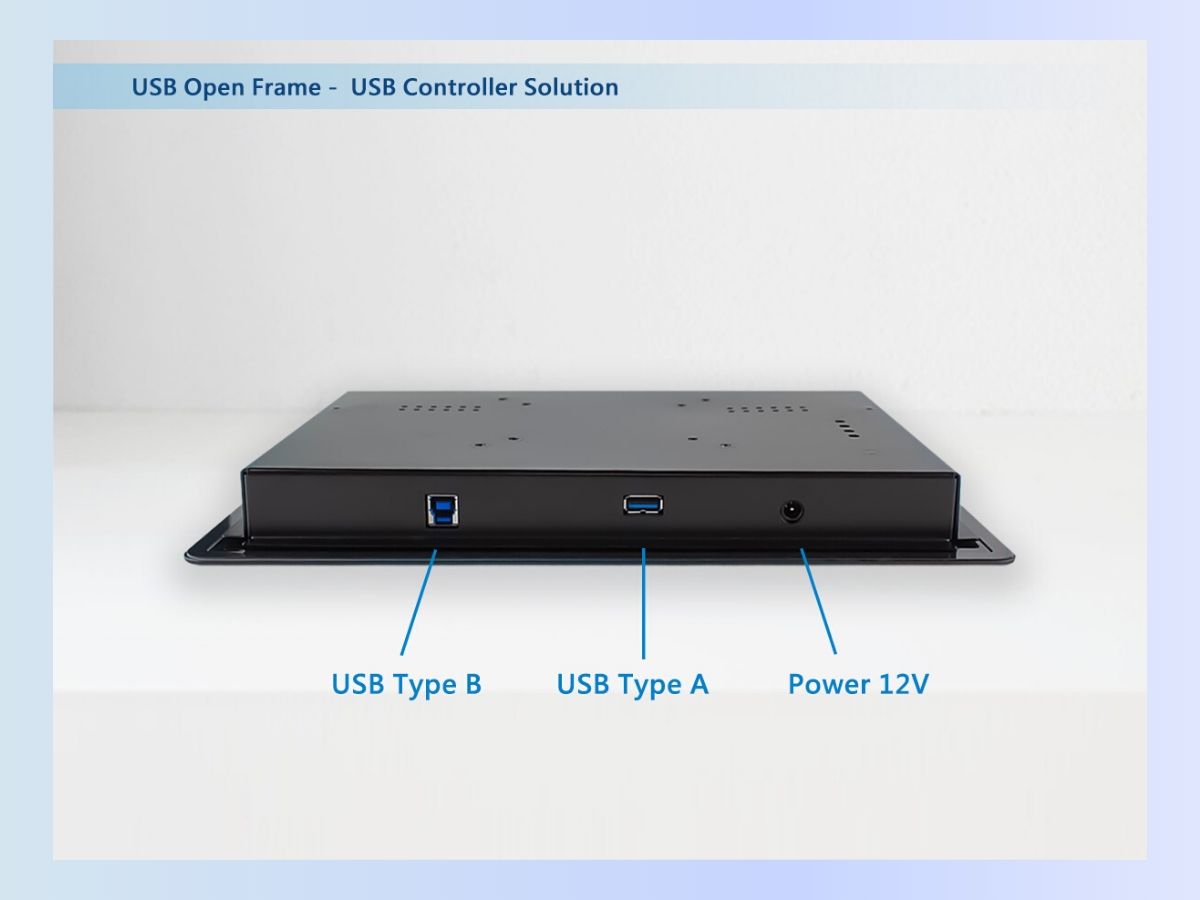 Product Features
USB LCD Panel Control Board (USB interface)
Single USB 3.0 Type B connection
With built-in sound system (audio cable doesn't required)
Supports LCD-TFT Display from VGA up to 1920*1080
Supports bus-powered and/or self-powered applications
VESA mounting standard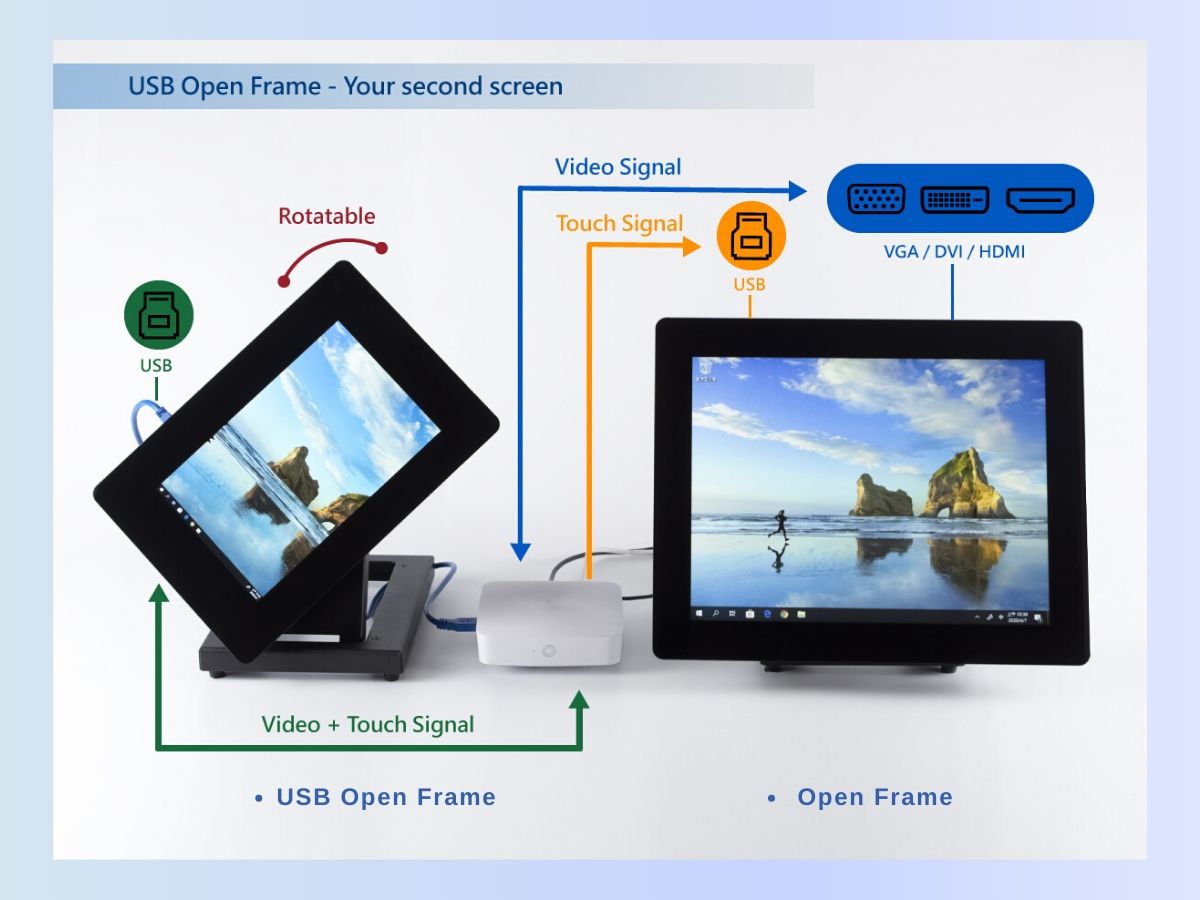 Advantages & Benefits
USB 3.0 Type connection and backwards compatibility to USB 2.0
Replacement standard HDMI/DVI/VGA monitors
Dual and multiple display support
Optional external 12V supply to support larger displays
On-board USB hub controller (USB 3.0 Type A) enables the connection of additional USB peripherals
Support Operating system:

Windows 7,8 8.1, 10
Linux Ubuntu 14.10 onwards

Customization is available (Touch panel, thickness of cover glass, CG Chemical Strengthening)
Integrated USB Solution
EVERVISION develop USB LCD Panel Control Board. It's an integrated USB solution for industrial Open Frame Monitor. More information, please click to watch the video.