electronica 2022 has ended successfully!!
We have presented our overall solutions such as High brightness/Sunlight readable solutions, wide viewing/IPS solutions, and smart application solutions to benefit your business. Regarding our products or service, if you have any requirements or you need any further information, please feel free to contact us at our website www.evervisionlcd.com.
We are looking forward to seeing you in the future!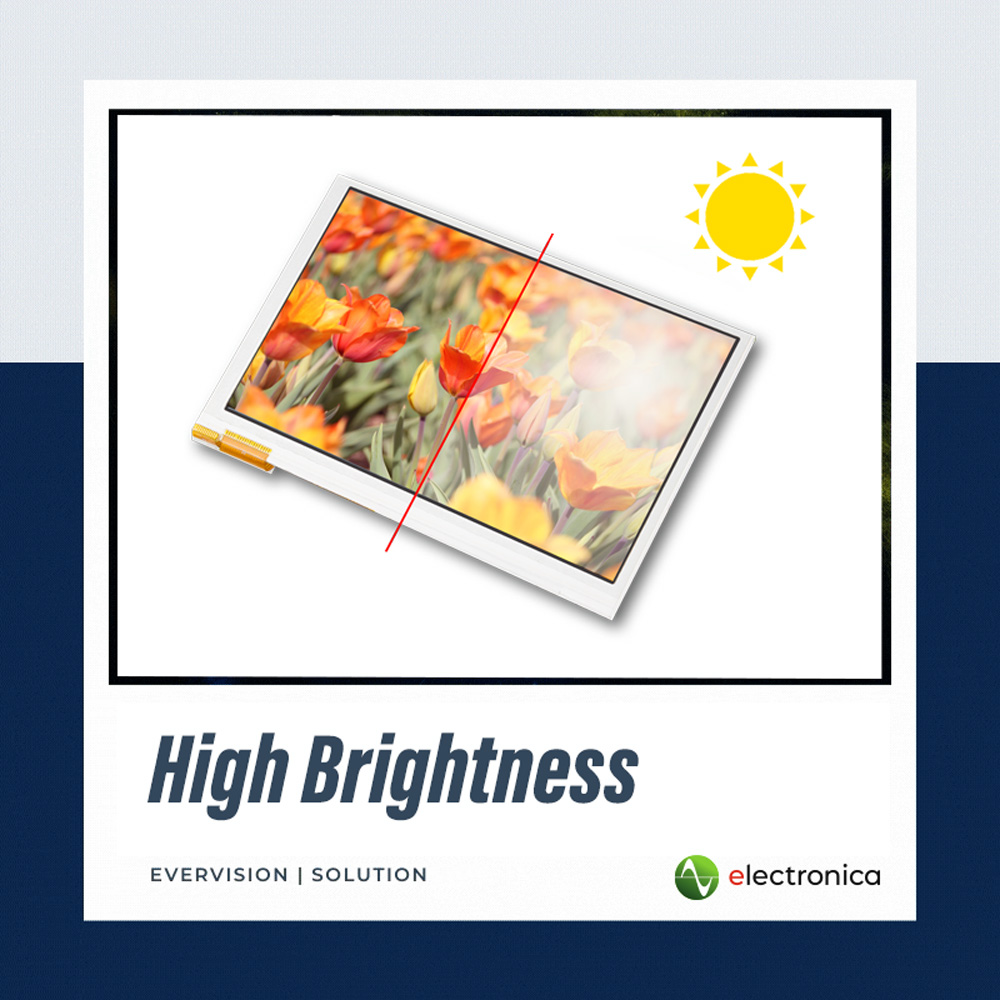 High Brightness
electronica2022
Increasing the brightness is the most common method to improve readability. High Brightness TFT LCD Module features powerful LED backlights, providing the brightness up to 1,000(cd/m²). Typically, LCD brightness of 800 (cd/m²) or higher is considered sunlight readable, but most sunlight readable displays are 1,000(cd/m²). It is possible to change the display brightness by applying more LED backlights without modifying the size or dimensions of the TFT-LCD. However, adding more backlights result in much greater power consumption and shorter battery life. It's not a perfect solution, but it does help improve the visibility in bright condition.
We show products the high brightness/sunlight readable displays solution in electronica2022. To read more new product information please download here.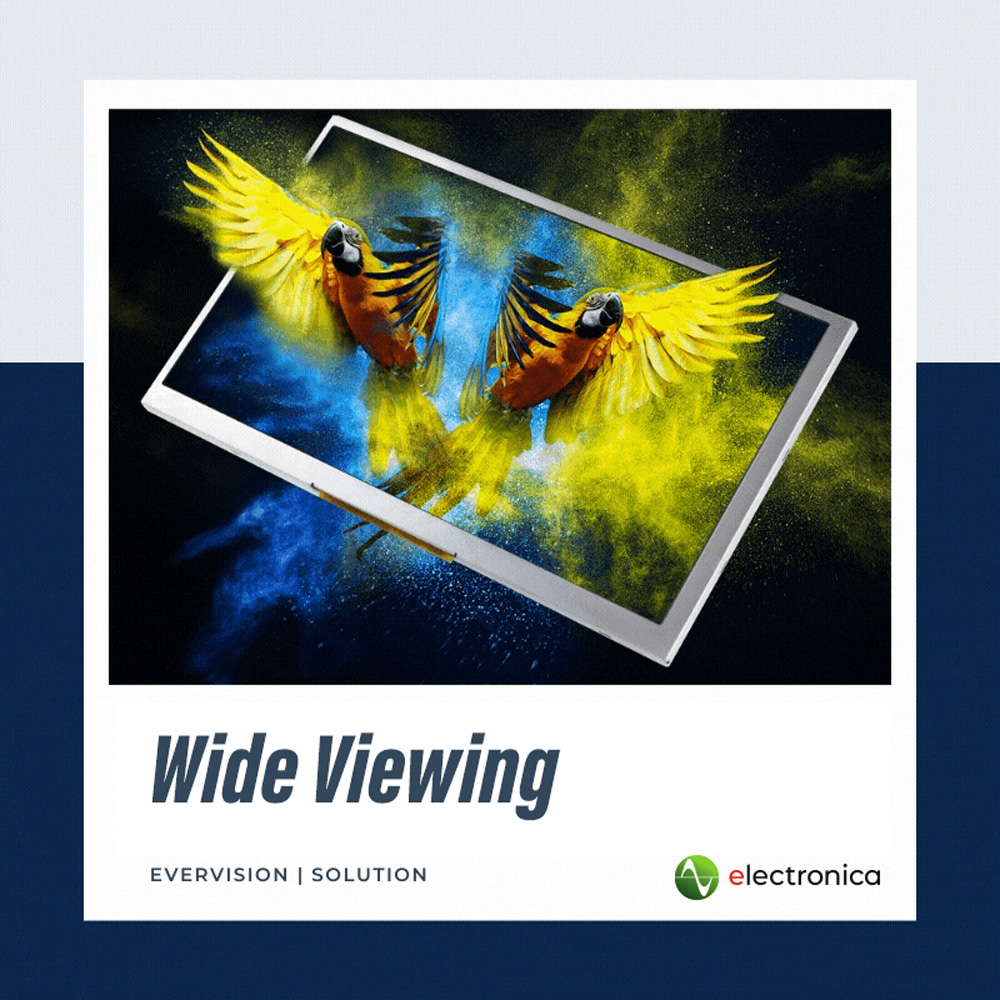 Wide Viewing
electronica2022
When it comes to color performance and wide viewing angles, IPS monitors are really great. The reason why IPS displays have better clarity of color than traditional TFT displays is its arrangement of electrodes and orientation layers which is an important part. It gives both horizontally and vertically wider viewing angle while maintaining consistent image quality and colors from all viewing positions.
Benefits of EVERVISION Wide Viewing TFT Series:
Outstanding color performance and consistency
Maximum available viewing angles
Custom design option
We show products the high wide viewing/IPS TFT displays solution in electronica2022. To read more new product information please download here.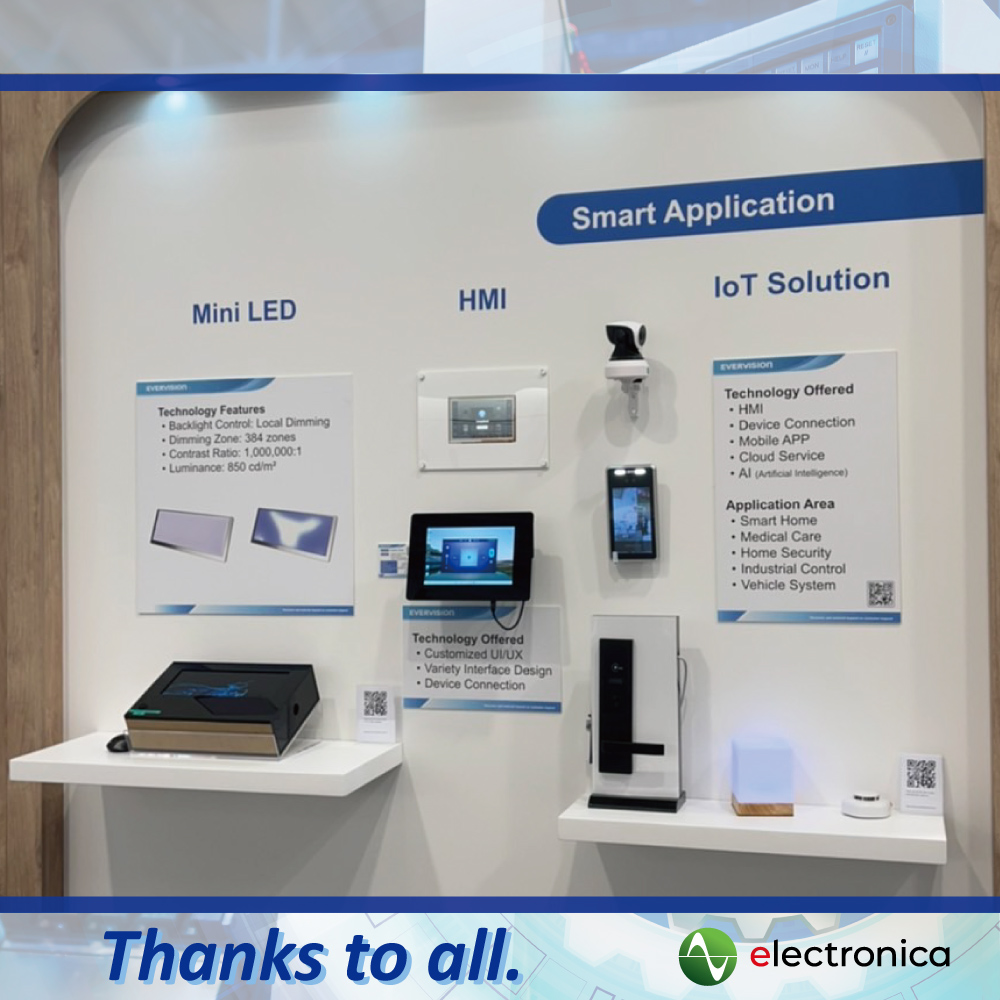 Smart Application
electronica2022
Are you looking for new solutions for your products?
IoT Solution
HMI
Mini LED
Waterproof Capacitive Touch Panel
Industrial Open Frame
To find out more technology or product information please contact us.
Stay Updated with Us
EVERVISION offers a wide range of display sizes and several types of TFT that are available for different end applications such as outdoor display, medical equipment and measuring instruments. We provide the integrated solution and professional technical support. Stay up to date with our latest news. You'll receive our monthly newsletter, hot products and special events.