Touch & Kiosk Display
What is kiosk? A kiosk machine is a stand-alone, mounted device that provides an interactive digital experience to help users accomplish tasks independently. Most Kiosk machines are used in public spaces for way-finding, digital signage, or self-service POS systems. To choose the right TFT LCD module for kiosk monitor, there are several factors to be considered: Mechanical Outline Design, Rugged Design, Sunlight Readable, Operating Temperature, Touch Screen. With EVERVISION display solution, you can count on the highest quality. We designed these monitors for reliable continuous operation in nearly all industries. Contact us for more LCD display information.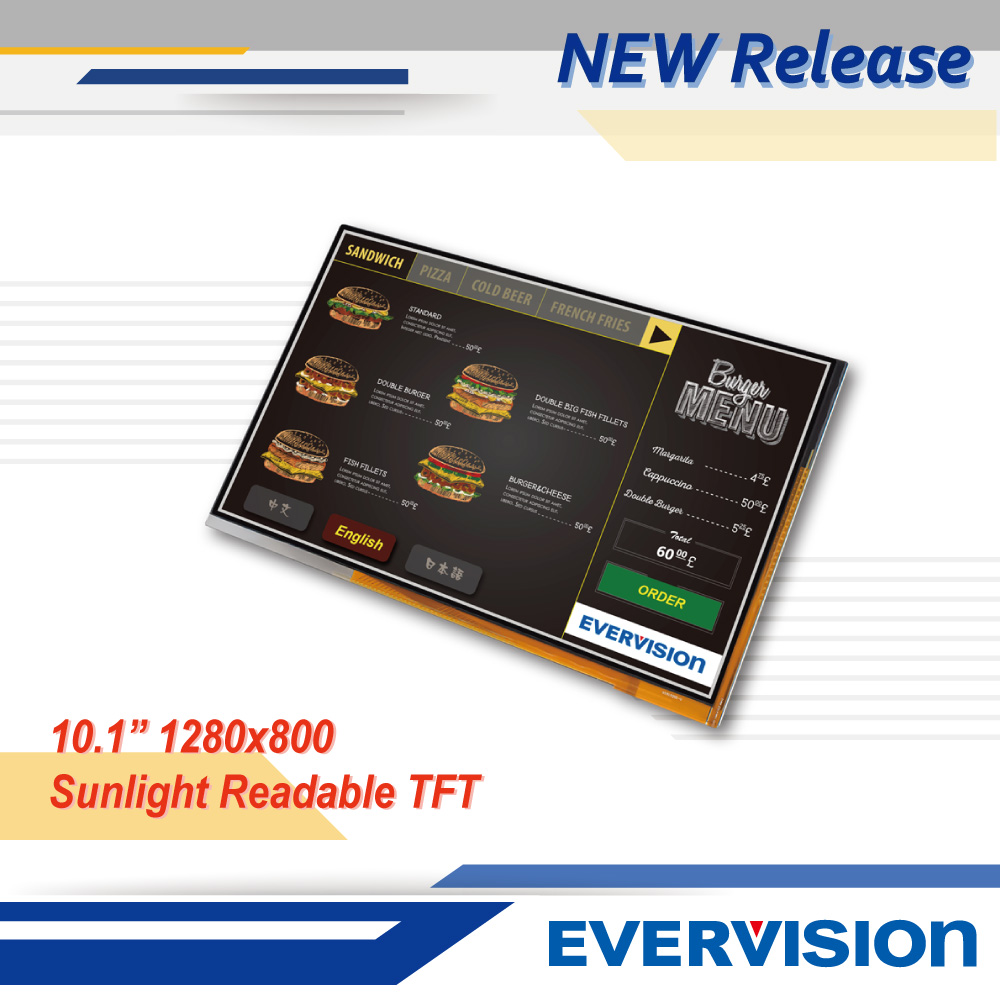 10.1" 1280x800 Sunlight Readable TFT
► Sunlight Readable / High Brightness
In this monthly series, our new product launches with 1060 cd/m2 high brightness and support LVDS interface. It is suitable for outdoor and semi-outdoor environments applications including industrial, medical and marine.
● 10.1" LVDS I/F TFT LCM with PCAP Touch : VGG128023-J(SR)
● Go to 2021 New Product Launches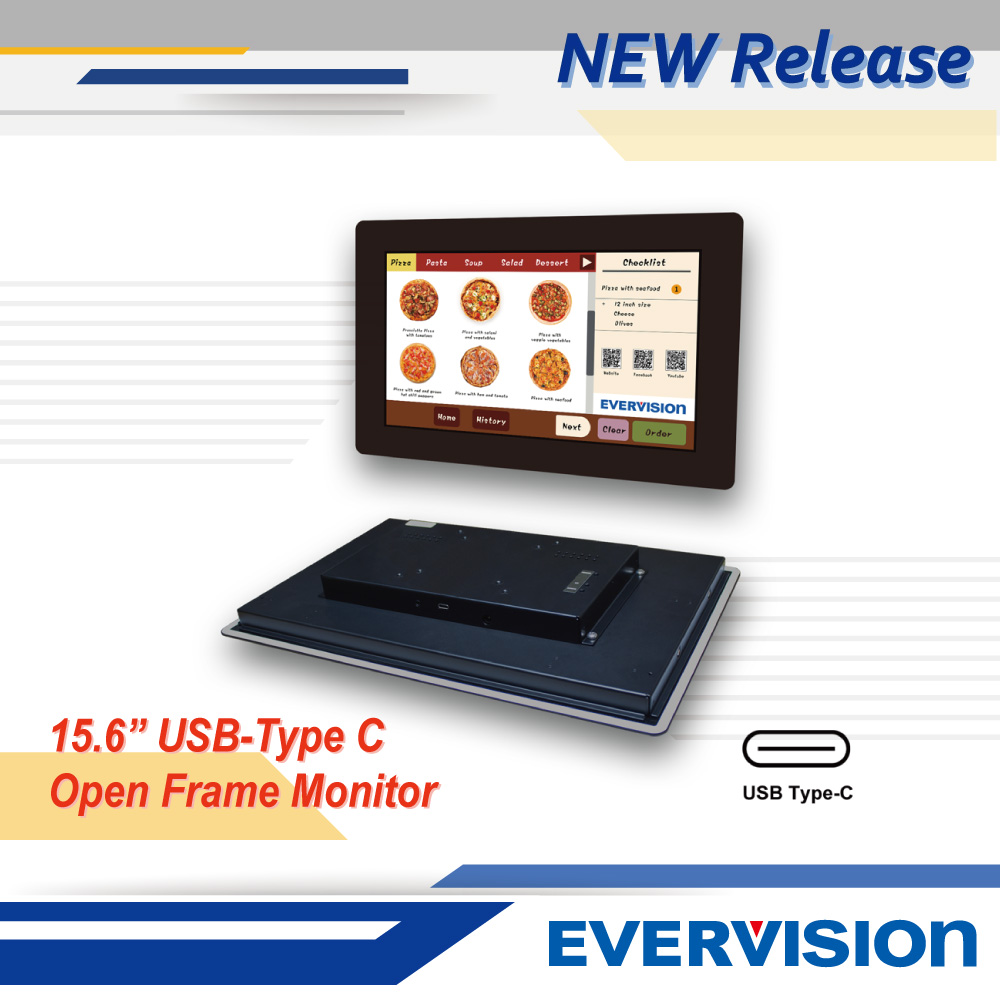 15.6" USB-Type C Open Frame Monitor
► Open Frame Monitor
EVERVISION, VGG191005-G 15.6" 1920 x 1080 resolution AAS TFT LCD display is an Open Frame Monitor with single USB Type-C display interface and optional capacitive touchscreen(PCAP). It can be operating at temperatures from 0 ~ 70℃. This TFT series supports rear and VESA mounting and is ideal for embedded system and industrial applications.
● 15.6" USB-Type C Open Frame Monitor : VGG191005-G
● Go to 2021 New Product Launches
Stay Updated with Us
EVERVISION offers a wide range of display sizes and several types of TFT that are available for different end applications such as outdoor display, medical equipment and measuring instruments. We provide the integrated solution and professional technical support. Stay up to date with our latest news. You'll receive our monthly newsletter, hot products and special events.