Industrial LCD Display
Industrial displays are used in a wide range of applications including industrial automation control, KIOSK, marine, medical devices, smart home, especially in harsh industrial environments. To maintain stability, industrial display must conduct stringently test to ensure the safety or reliability of product structures. Inspection is a must in quality control and that's why industrial displays typically have very long product life cycles. To withstand harsh industrial environments, our TFT display modules have undergone high and low temperature test and EMI compliance self-tests. EVERVISION offer professional and customized LCD display solutions to meet end users' demand of embedded applications for high quality and reliability. Also, it helps our users easily control and automate machinery with our HMI display solution.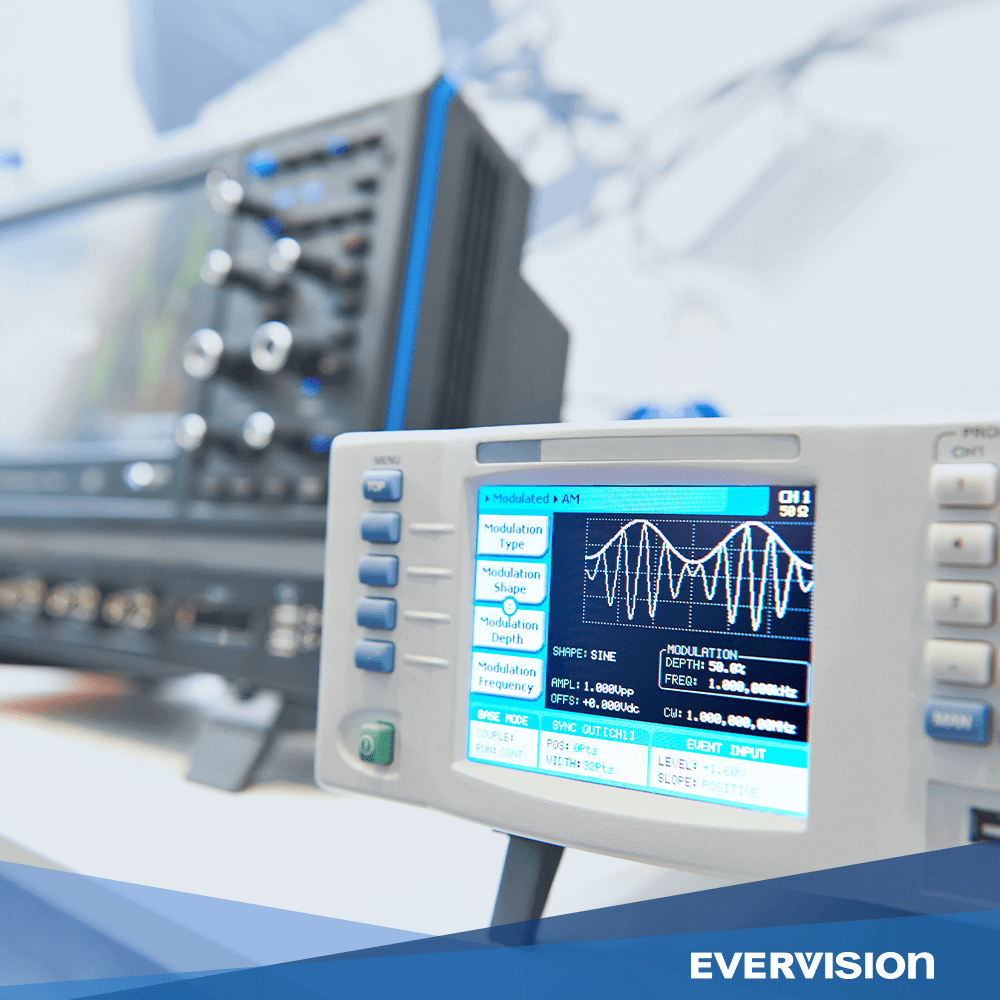 Industrial Measurement and Control
► Digital Oscilloscope / Digital Power Meters
Not only CNC control machine but industrial instrument is usually equipped with color TFT display to provide precise measurements of current, voltage, power and watt-hour in real time. EVERVISION TFT displays are full color LCDs available in a variety of industry standard sizes. We also provide different interface options such as HDMI, LVDS, eDP and MIPI. However, monochrome display could be the most cost effective way. It provides a high performance for industrial instrument that do not require full color and featuring high contrast ratio, low cost and power consumption.
► Color TFT Display Module
● 4.3" support TTL RGB Interface IPS TFT LCM:VGG482720-A(WV)
● 5.0" support TTL RGB Interface IPS TFT LCM:VGG804838-A(WV)
● 7.0" support HDMI Signal IPS TFT LCM:VGG804833-L(WV)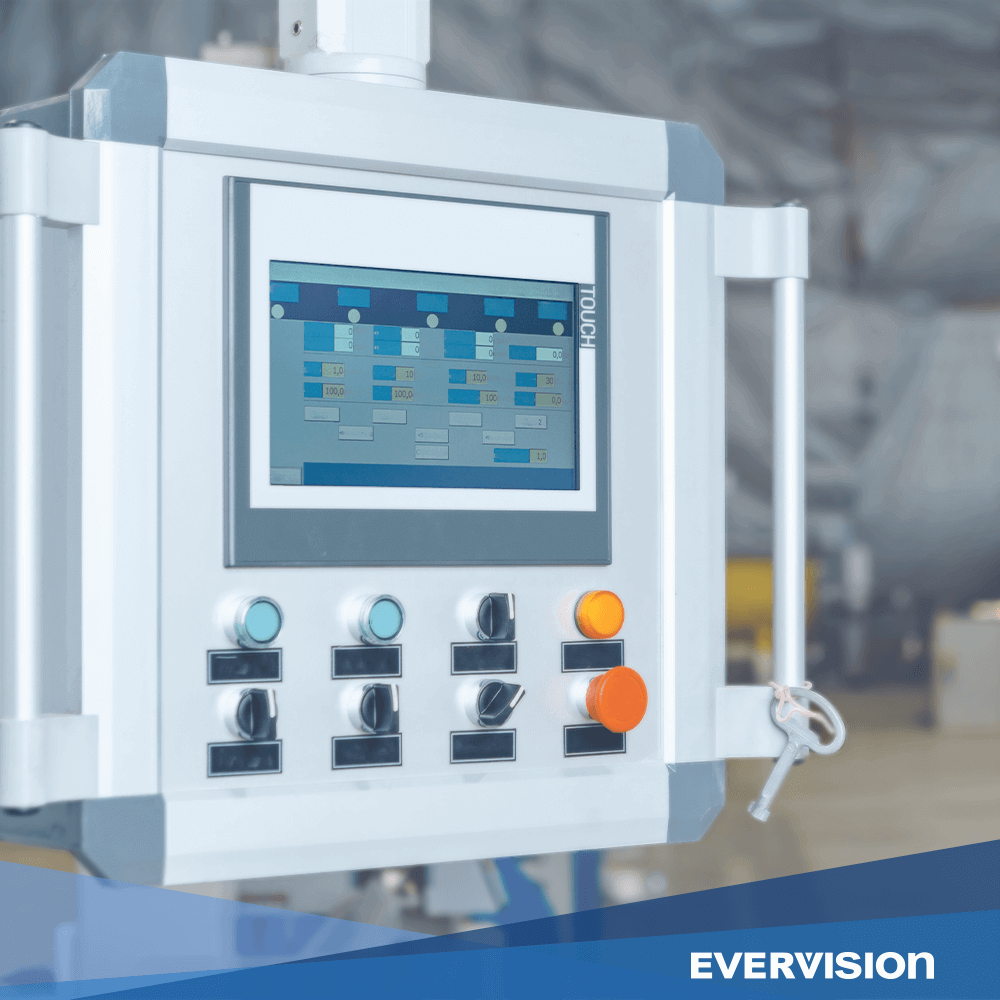 Human Machine Interface (HMI) Displays
► Industrial Automation / Human Machine Interface Panel
Industrial control panels are used in industrial automation equipment because they are typically housed in an enclosure as part of a larger piece of machine. It helps simplify motion control and visualization capabilities for users who want a single control. Currently, EVERVISION HMI display solution provides a simple way to fill customers' specific HMI application needs with a variety of panel sizes, touchscreens and GUI design tool. It could simplify data processing and monitoring for machines, also reduce control system costs and design time.
* Contact us for more HMI display information.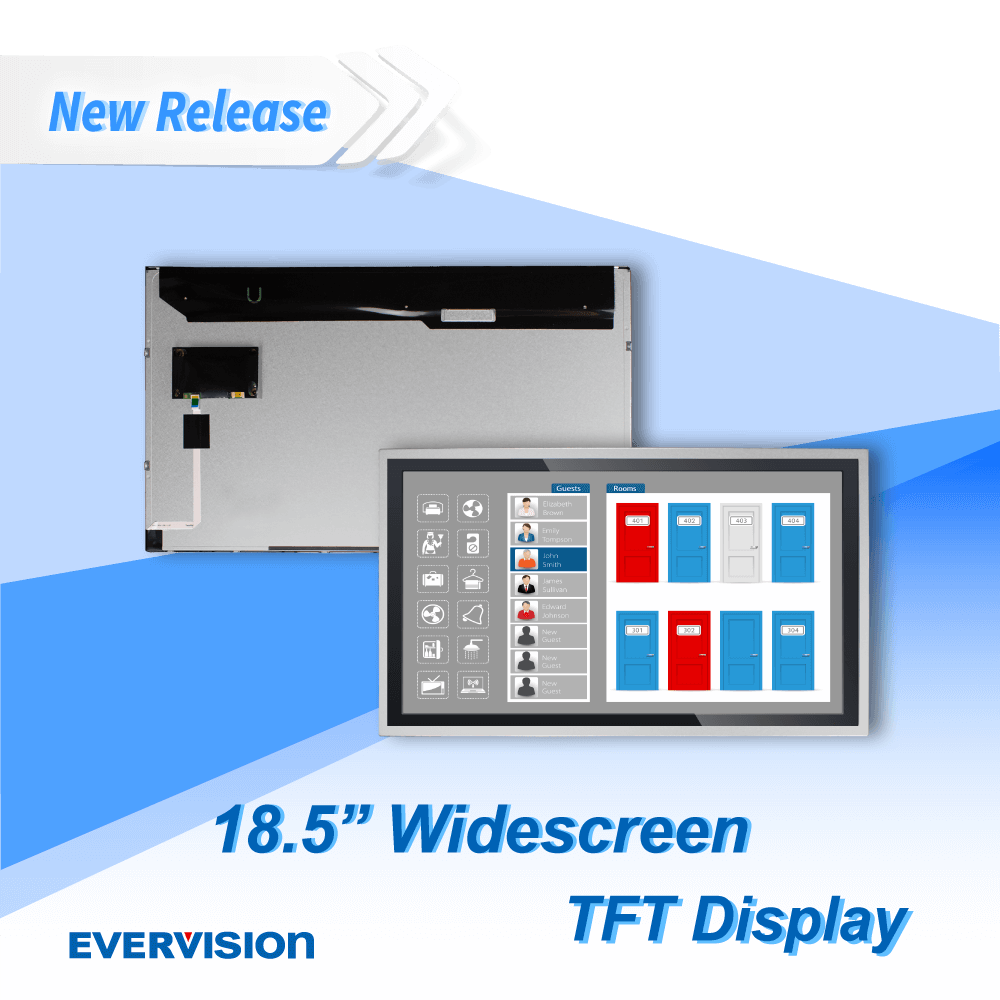 18.5" Widescreen TFT Display
► Choosing the Right Industrial Display
EVERVISION release 18.5 inches widescreen TFT module with 1366RGBx720 resolution, supporting LVDS interface, driven by 4.5~5.5 V (Ideal 5.0V). The outline size of the VGG137602-A is 430.37*254.6*16.1 (mm). VGG137202-A its adopt LED backlighting driver IC to save time of LED board design and optimize cost. Our product uses PWM controls to fine-tune the results, making better lighting performance.
● 18.5"LVDS Interface TFT LCM : VGG137602-A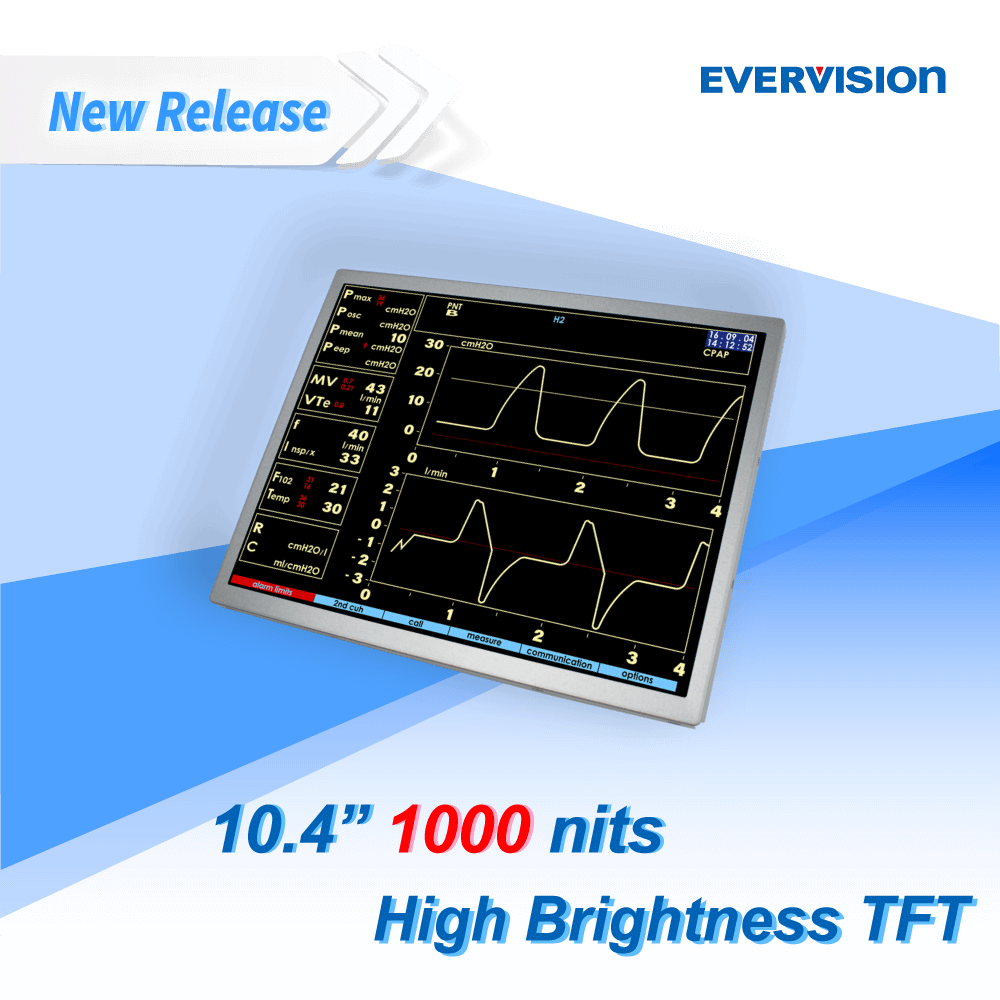 10.4" 1,000 nits High Brightness TFT Display
► Sunlight Readable / High Brightness
In this monthly series, our new product launches with 1000 cd/m2 high brightness and support LVDS interface. It is suitable for outdoor and semi-outdoor environments applications including industrial, medical and marine.
● 10.4" LVDS Interface TFT LCM : VGG107621-A(WV)
● Go to 2021 New Product Launches
Stay Updated with Us
EVERVISION offers a wide range of display sizes and several types of TFT that are available for different end applications such as outdoor display, medical equipment and measuring instruments. We provide the integrated solution and professional technical support. Stay up to date with our latest news. You'll receive our monthly newsletter, hot products and special events.