Smart Display Solution
5G technology is driving dramatically change and impact our everyday life. Also, it is about to accelerate a new wave of IoT applications. In addition to smart home appliance, there are many applications of IoT technologies such as smart security system, smart health and smart factory. As the growing use of automation in manufacturing, Human Machine Interface (HMI) panel is becoming the industry standard and widely used from home automation to industrial automation.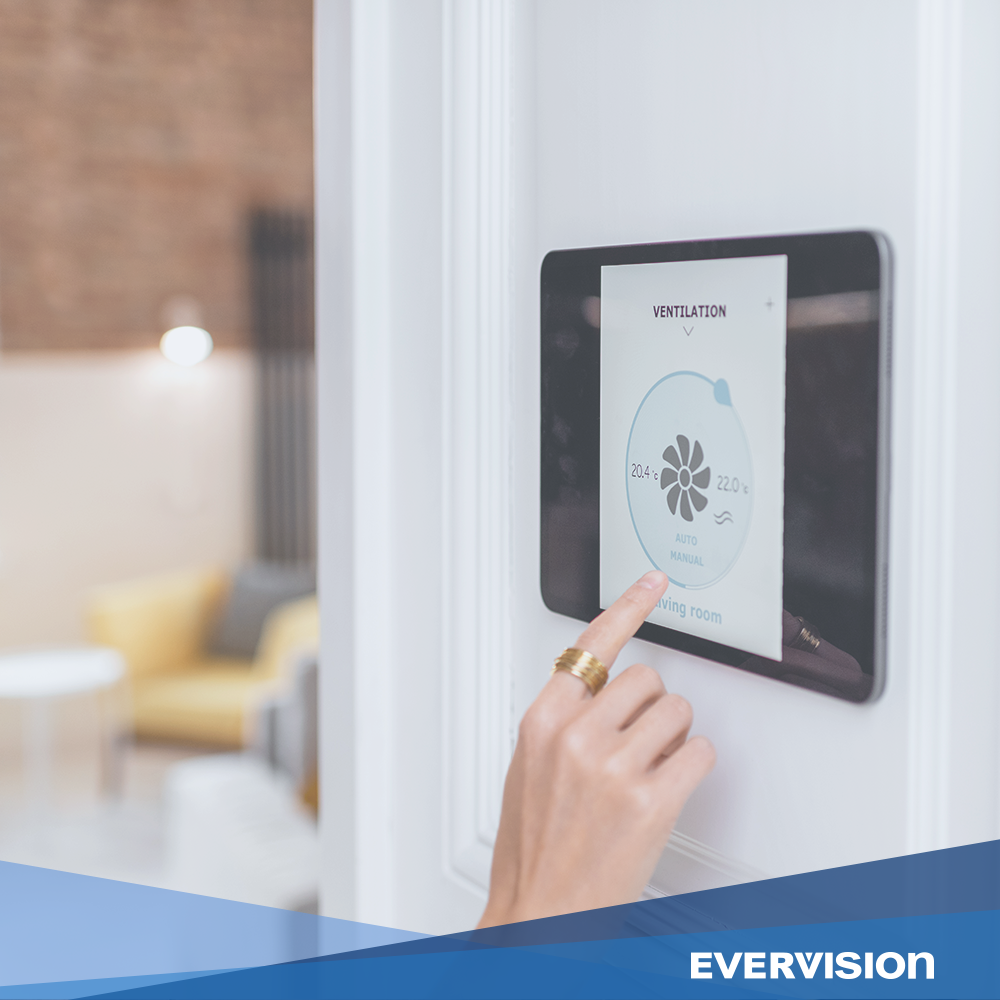 Display for Smart Home Appliance
Color TFT displays are widely used in many smart home devices such as smart stoves, smart lock, coffee machine and so on. However, monochrome displays are better choice in some applications. It features with lower power consumption, high contrast, cheaper and available in even smaller sizes. EVERVISION LCD Touch Integration is an ideal monochrome display solution combining high sensitivity capacitive touch.
► Color TFT Display Module
● 7" support HDMI Interface TFT LCM:VGG106007-G
● 7" support HDMI Interface TFT LCM:VGG804833-J
► Vertical Alignment displays
In addition to VA LCD, it is available for different types of LCD according to customer requirements.
Human Machine Interface (HMI) Displays
►Human Machine Interface Panel
Human Machine Interface (HMI) is a user interface or dashboard that allows humans to interact with the machine, system, or device. It is designed for users to visualize data about operations and control machinery. EVERVISION HMI display solution helps users design their graphic interface with drag and drop widget. TFT display equipped with GUI tool is a highly flexible solution for our customers to control and design their user interface without any hardware devices.
* Contact us for more HMI display information.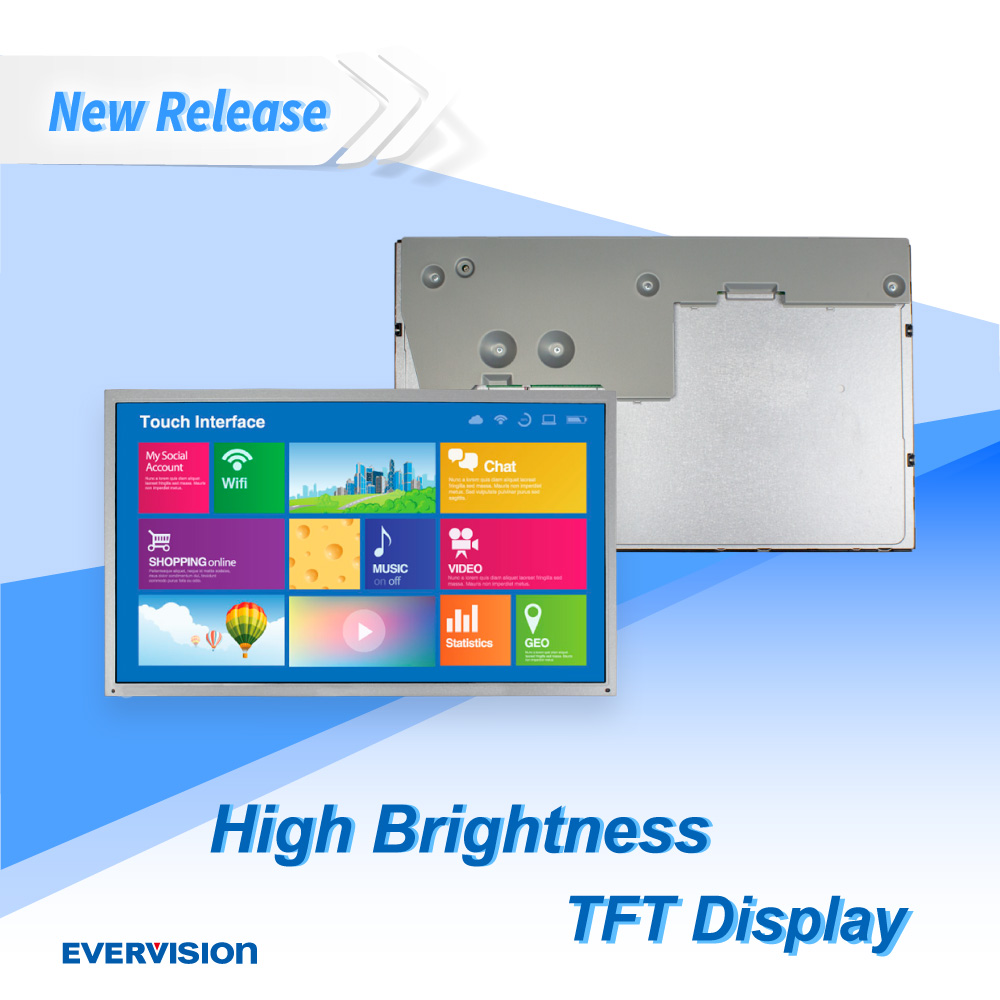 2,000 nits High Brightness TFT Display
►High Brightness / Sunlight Readable
In this monthly series, our new product launches with 2000 cd/m2 super high brightness and support LVDS interface. It is suitable for outdoor and semi-outdoor environments applications including industrial, medical and marine.
● 15.6"LVDS Interface TFT LCM : VGG137603-A
✦ Touch screen is available depending on your application.
Stay Updated with Us
EVERVISION offers a wide range of display sizes and several types of TFT that are available for different end applications such as outdoor display, medical equipment and measuring instruments. We provide the integrated solution and professional technical support. Stay up to date with our latest news. You'll receive our monthly newsletter, hot products and special events.