Merry Christmas & Happy New Year!
2020 has been a tough year for all of us because the coronavirus pandemic has completely rearranged our lives. Even in this tough year, there's still a lot to be thankful for. EVERVISION is grateful for all your support this year and looking forward to providing you with our quality products and services in the future. Wishing you a very Merry Christmas and a safe and prosperous New Year!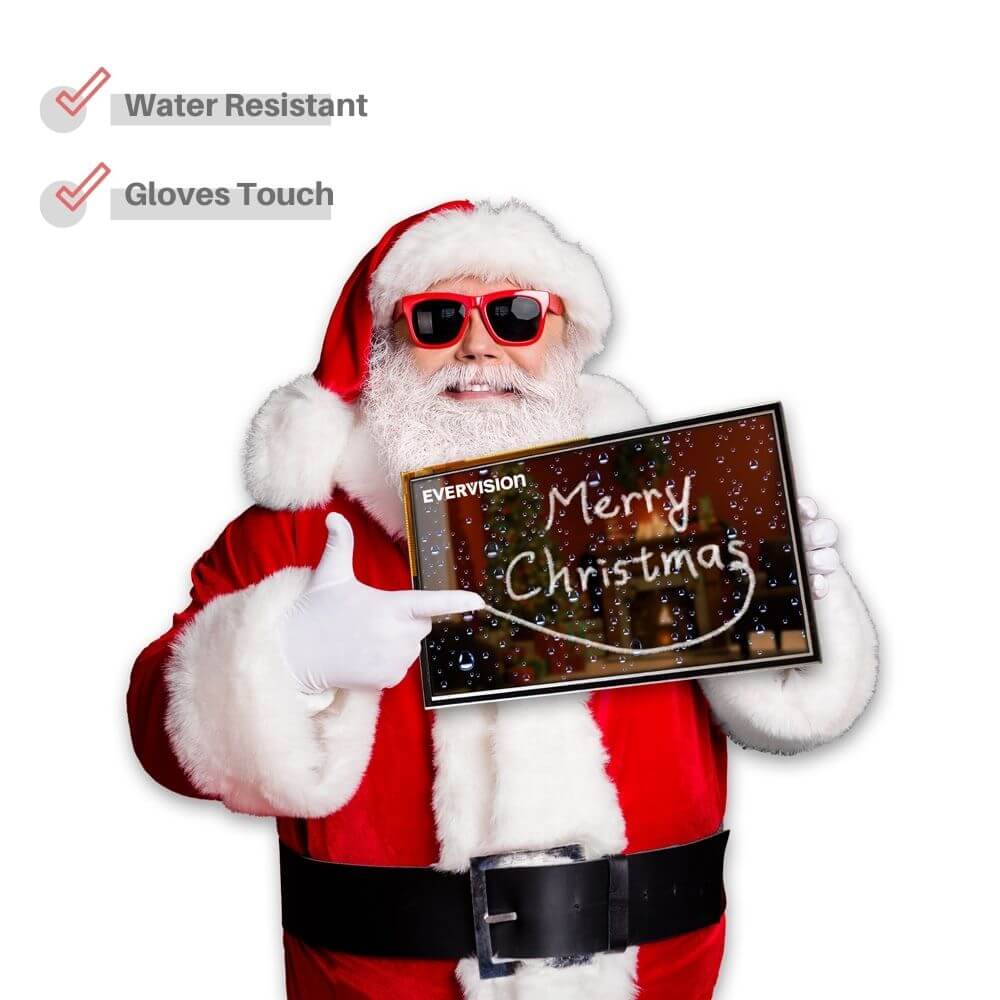 Water Resistant Capacitive Touch Panel
► IPCT (Improved Projected Capacitive Touch panel)
Our projected capacitive touch panel we called it IPCT was developed and manufactured by ourselves. It is suitable for all kinds of TFT series and sizes ranging from 3.5" to 17.1 inch. Also, the outline design of IPCT is compatible to resistive touch panel. We offer our customers two interface options with I2C and USB. If clients have firmware problems, EVERVISION will provide immediate support to solve it.
Water or other liquids on the touch surface may cause false activation and error signal. To solve this problem, we have an ideal solution to prevent the interference. EVERVISION's water resistance IPCT is design for some special medical application or outdoor product, based on firmware modification. Our touch panel (IPCT) can operate smoothly under flowing, spray and drop water. Moreover, EVERVISION's IPCT can be used with different kinds of gloves for applications in diverse environments.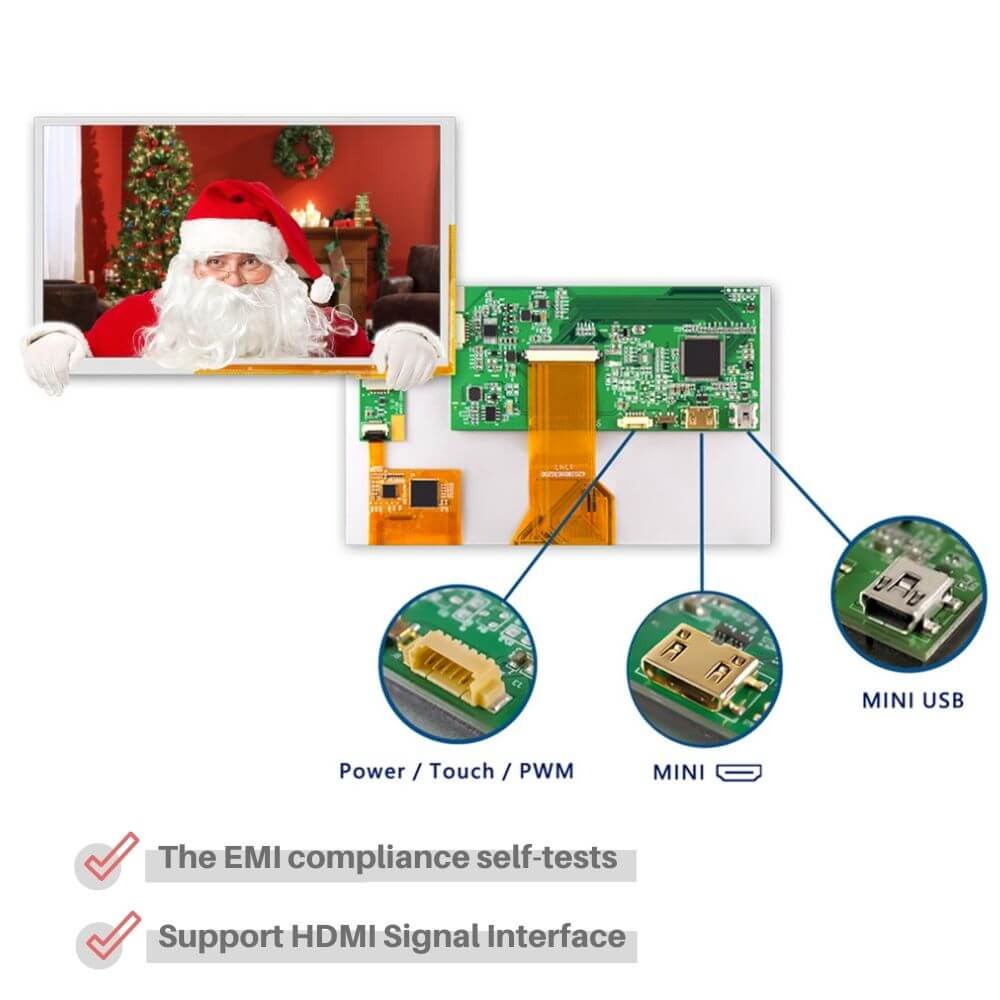 TFT LCD Display Modules Support HDMI Signal
► The EMI Compliance Self-Tests for TFT Display Module
We live in a digital world with all sorts of electronics around us. As the demands for reduced electromagnetic noise and other disturbances increase, many of the EVERVISION TFT modules have undergone EMI compliance self-tests and performed well at specified EMI limits (30-230 MHz: limit 40 dBuV/m, 230-1000 MHz: limit 47 dBuV/m). By offering EMI-compliant products, EVERVISION aims to shorten product development time for our clients and continues to provide products with quality, safety compliance, and stability.
► Support HDMI Signal Interface
Our TFT display modules are designed with a control board with HDMI signal interface output. It is much easier for the user to control display module than connecting to a bridge controller board.
Recommended TFT LCD Module :
7.0" VGG804833-J | 12.1" VGG128020-C | 12.3" VGG197202-F | 15.6" VGG191005-B
Find the Right Display for Your Application
EVERVISION offers a wide range of display sizes and several types of TFT that are available for different end applications such as outdoor display, medical equipment and measuring instruments. We work closely with our customers to deliver optimal display solutions based on their specific needs. If you are interested in our products, we would like to inform you in details personally via a call or an e-mail. Please let us know when you need support and do not hesitate to contact us.
☛ Subscribe to EVERVISION Newsletter