LCD Touch Screen Display
Currently, AIoT become a hot topic which combines AI and IoT technology. As the growing trend of AIoT, it's also driving the demands of smart devices and touch screen control panel. Without doubt, touch screen technology has changed our lives. It enables user to interact directly on the display screen and makes it easy to control all smart devices such as smart fan, coffee maker, ATM, POS, industrial control and so on.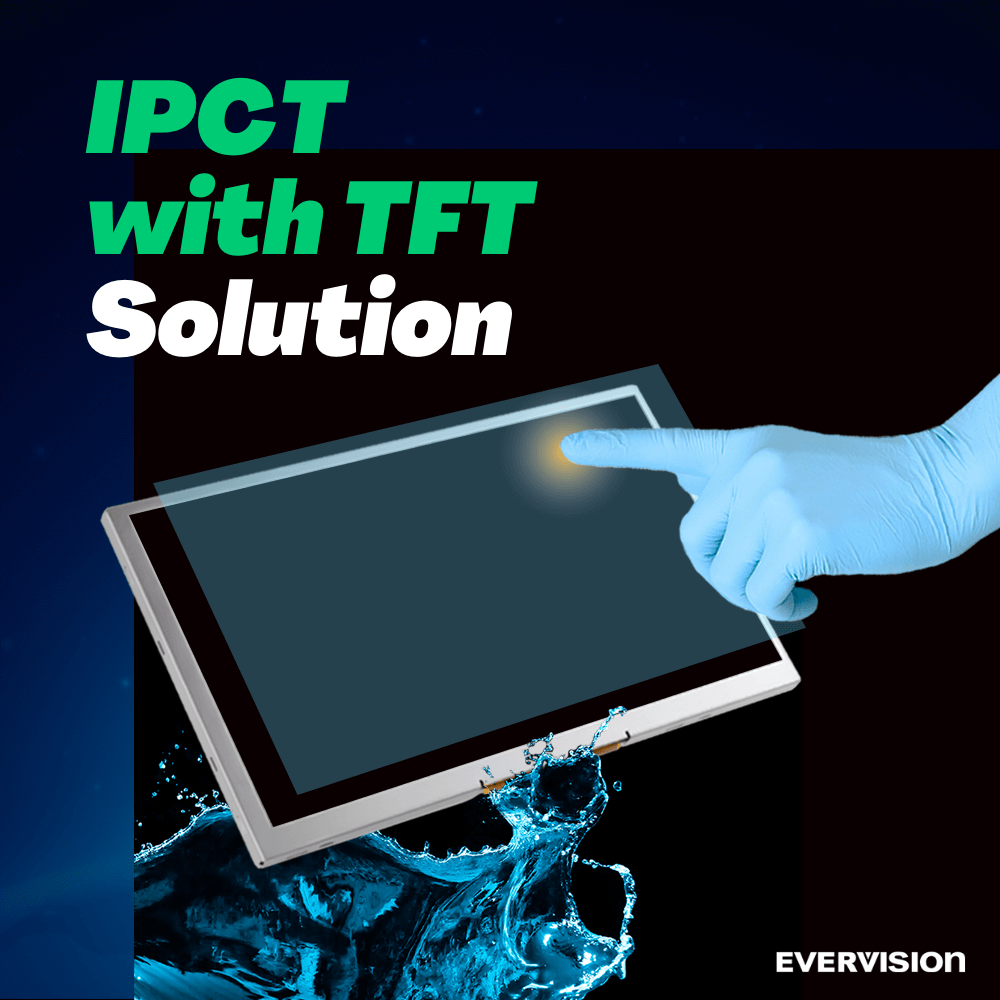 Capacitive Touch - Work with Water / Gloves
► IPCT (Improved Projected Capacitive Touch panel)
EVERVISION's IPCT can be used with different kinds of gloves for applications in diverse environments. Our Touch Panel is suitable for all kinds of TFT series and sizes ranging from 3.5" to 17.1 inch. Also, custom design is welcome!
► Gloves Touch & Water Resistant
Water or other liquids on the touch surface may cause false activation and error signal. To solve this problem, we have an ideal solution to prevent the interference. Moreover, users can operate the touch panel with different types of gloves, such as feather gloves and nitrile gloves.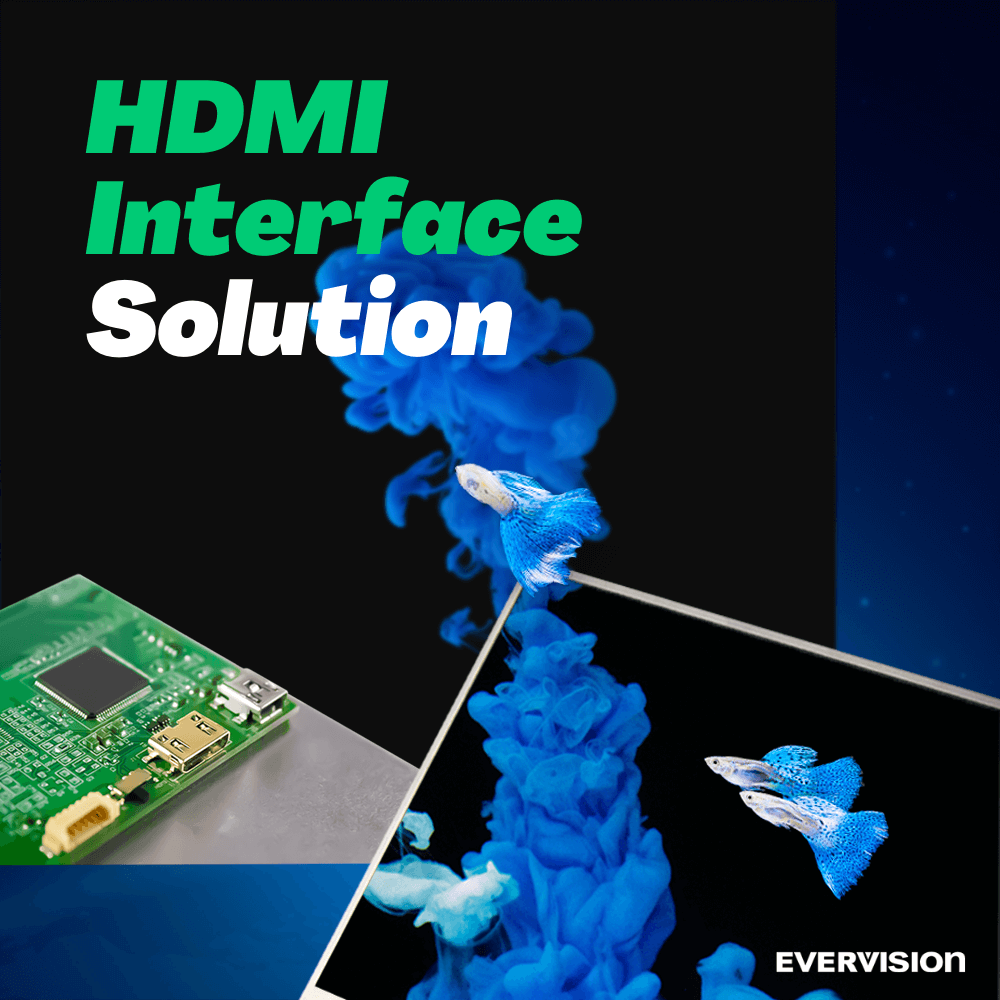 For Small HDMI Signal TFT LCD Display Panel
EVERVISION released all of standard size TFT LCD Displays supporting HDMI signal. In addition, we have technological integration to help our customers meet the changing environments and demanding requirements, such as wide viewing angle, wide operating temperature range, sunlight readability and touch function.
The key benefit of HDMI signal is its ability to transmit uncompressed digital data and excellent video quality through a single cable. Our HDMI TFT Display Modules are designed with a control board with HDMI signal interface output. With a HDMI cable, it can be easily connected from a source (like a computer/ desired board) right into the display devices. Rather than connecting to a bridge controller board, it allows developers to quickly add a TFT LCD to their designs and makes it easier for the user to control.
► For HDMI signal TFT LCD Module :
4.3" 804830-B | 5.0" 804838-J | 7.0" 106009-G
8.0" 107613-C | 10.1" 128010-I | 13.3" 191006-A
Company Sports Day
Road Running Race
Recently, we hold the special event-"EPISTAR Running" to thank our partners and employees for their contribution and support.
In the days to come, we will work together and make progress together.