EVERVISION High Bright Outdoor Display
Why is it harder to see our screens in sunlight? Traditional display struggle to deliver a clear picture in direct sunlight because they're either not bright enough or can't overcome the glare of the sun. From now on, you can rely on EVERVISION Sunlight Readable Display to deliver the

optimal outdoor monitor solution

for your specific needs.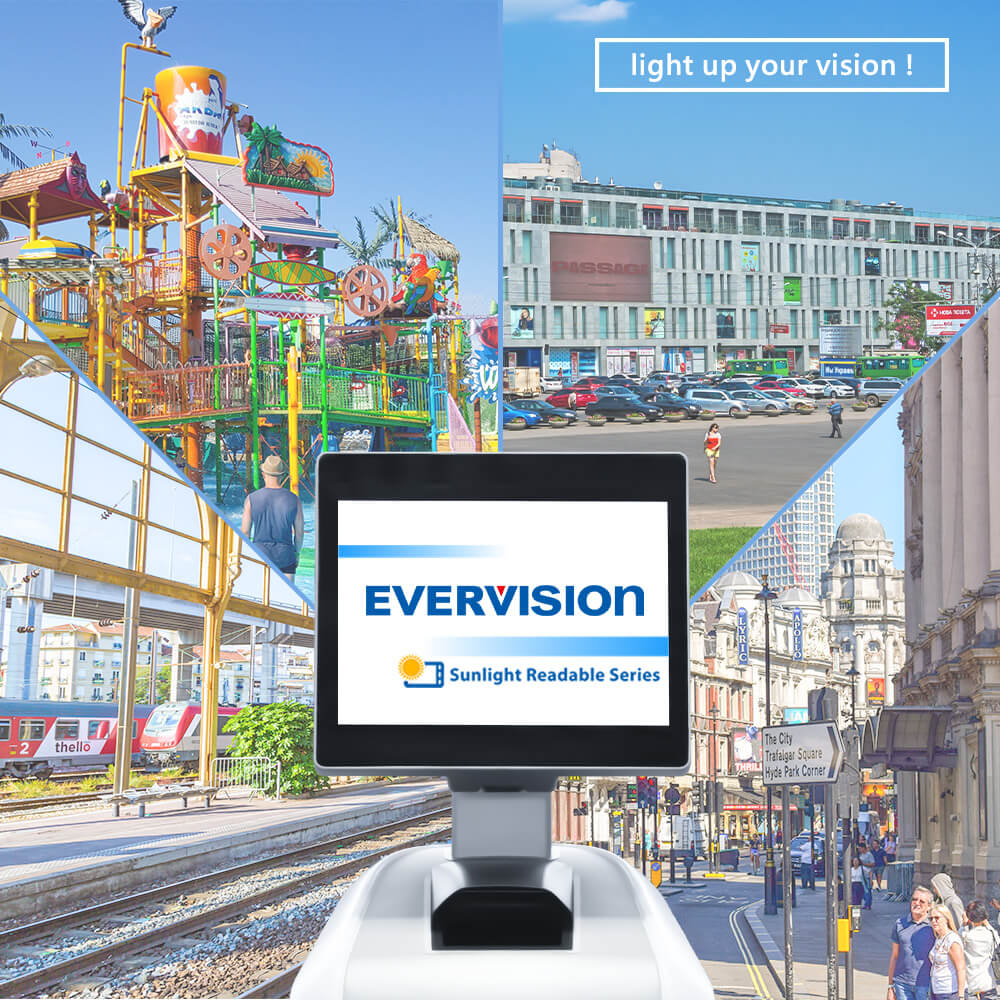 Sunlight Readable TFT LCD Series
Sunlight Readable Display, also referred to as a high brightness display, ensuring your images are easily seen even in bright sunlight. Outdoor monitors are demanded in transportation system, POS, kiosks and digital signage in our daily life. Moreover, it is available to work in rugged conditions such as aviation and marine application. Compared with the traditional display, Sunlight Readable TFT display has good readability under bright ambient light and direct sunlight.



EVERVISION will light up your vision everywhere.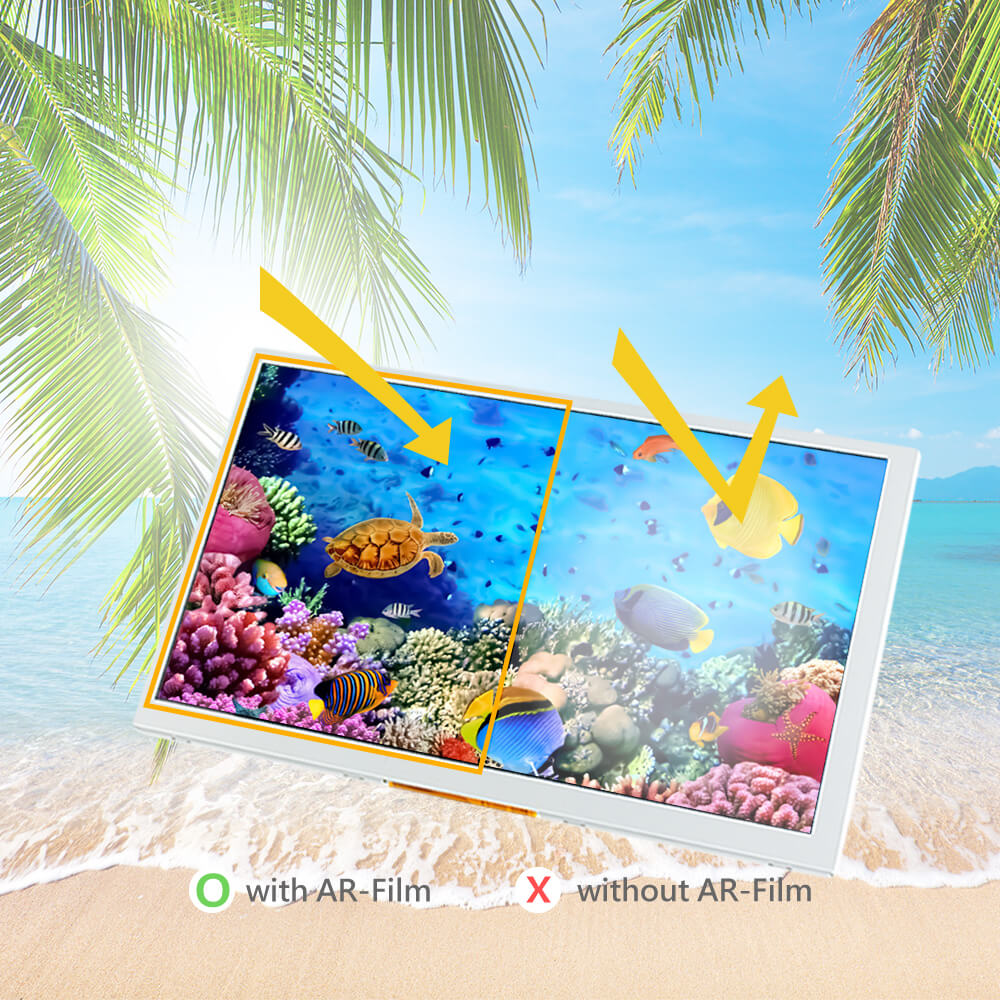 AR-Film (Anti-Reflection Film)
EVERVISION Sunlight Readable TFT LCD Series has various sizes ranging from 3.5 inch to 15.0 inch and brightness up to 1800 (cd/m2). It features a higher brightness output and special screen coatings to reduce screen glare.
If you want to enhance the performance of outdoor display, AR Film is the best choice. With EVERVISION's AR film, most surfaces can receive our anti-reflecting treatment. It can be applied to the front of the LCD and designed for use throughout a wide range of outdoor LCD applications.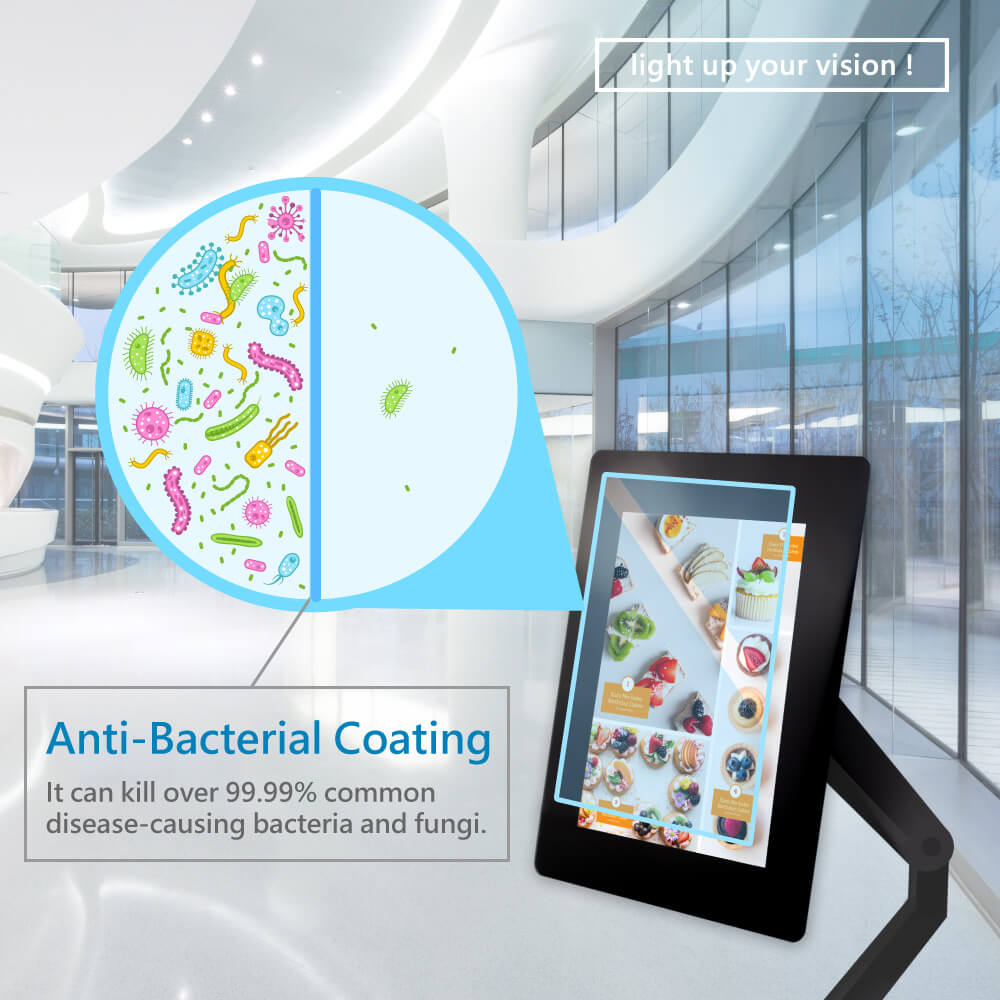 Antibacterial Coating
Displays with touch panels are a part of everyday life and are often being share-used in public places. It raises the risk of infection significantly. Thanks to the use of nanosilver technology, the amount of bacteria on the surface of the panel is reduced by 99.9%. This is why antibacterial nano coating is a must-have technology for all places where touch screen devices are being shared, medical environments especially. To prevent the situation, EVERVISION Open Frame Monitor with antibacterial coating is designed to effectively reduce the risk of infection.
The following are the practical outdoor display solutions provided by EVERVISION,
please click to read.
►15.0 inch Open Frame Monitor(Anti-Bacterial Coating)
►More About EVERVISION Open Frame
For more information please Contact Us
or call our main office on +886-2-82272788.